TRNSYS 18 Demo Version
This demo version features TRNSYS18, Simulation Studio, and TRNBuild. It allows you to explore all standard TRNSYS component models via the Simulation Studio user interface, which is part of TRNSYS. Several example projects are also included.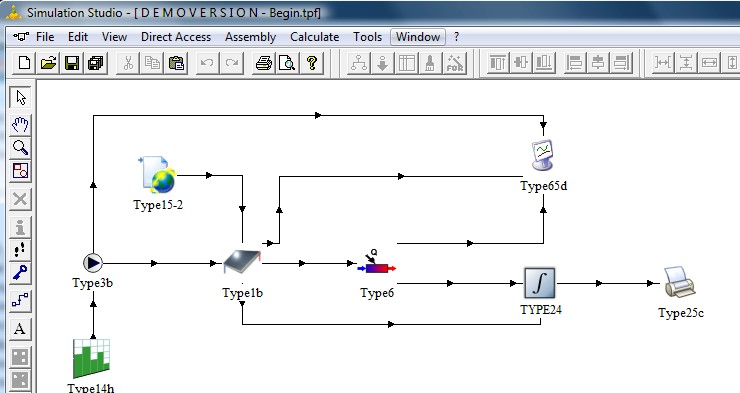 Limitations: You can create any simulation that uses up to 5 different components. If you want to create a building simulation, the building description can only have up to 2 thermal zones. The demo version contains several examples that can be run. You can change the parameters of the components to see the effect on the performance of the system.
Installation: Run the executable Setup file and read the instructions in the Readme.html file that will be installed in the destination folder.
Expiration: This version expires on September 30th 2023.
Download: Click here to download the TRNSYS 18 Demo (270 MB)
Note: To obtain and evaluate the TRNSYS3D plugin, please check the box to indicate that during the installation for the TRNSYS 18 Demo.
---